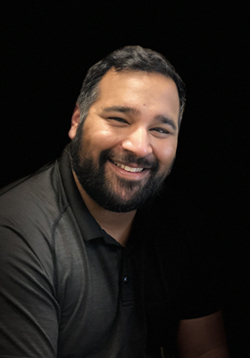 About Mickey
Mickey graduated from University of Redlands with a BS in Environmental Management in 2011. Following graduation, he served as a wildlife biologist for US Geological Survey and assisted with long-term research on threatened desert tortoises at a wind energy facility in Palm Springs, CA. After 3 years with USGS he attended University of Kentucky, where he completed an MS in Forestry (emphasis – wildlife ecology). His master's thesis included three main chapters on conservation and management of desert tortoises. Specifically, he examined the effect of research activities, climate, and wind facility infrastructure on activity and survivorship of desert tortoises in the desert southwest (see https://www.researchgate.net/profile/Mickey_Agha)
Mickey is currently attending UC Davis to pursue his PhD in Ecology. Currently he is conducting research on Western pond turtles in Suisun marsh - a brackish tidal marsh in the San Francisco Bay-Delta estuary ecosystem. He is interested in wetland ecology and restoration, and better understanding population dynamics, movement, and general response of freshwater turtles to habitat disturbance and salinity variation. Please visit the following website for more information: http://suisunmarshturtleecology.weebly.com.
Examples of recent publications
Agha M, et al. 2018. Salinity tolerances and use of saline environments by freshwater turtles: implications of sea level rise. Biological Reviews DOI 10.1111/brv.12410
Agha M, et al. 2018. Effects of gap-based silviculture on thermal biology of a terrestrial reptile. Wildlife Research DOI 10.1071/wr17110
Agha M, et al. 2018. Macroecological patterns of sexual size dimorphism in turtles of the world. Journal of Evolutionary Biology. DOI 10.1111/jeb.13223
Agha M, et al. 2018. A review of epizoic barnacles reported from freshwater turtles with a new record from California. Herpetological Review. 49(1): 25-28.
Aburto-Oropeza O, Johnson AF, Agha M, et al. 2018. Harnessing cross-border resources to confront climate change. Environmental Science & Policy. DOI 10.1016/j.envsci.2018.01.001